COLLECTION
Critical Tiriti Analysis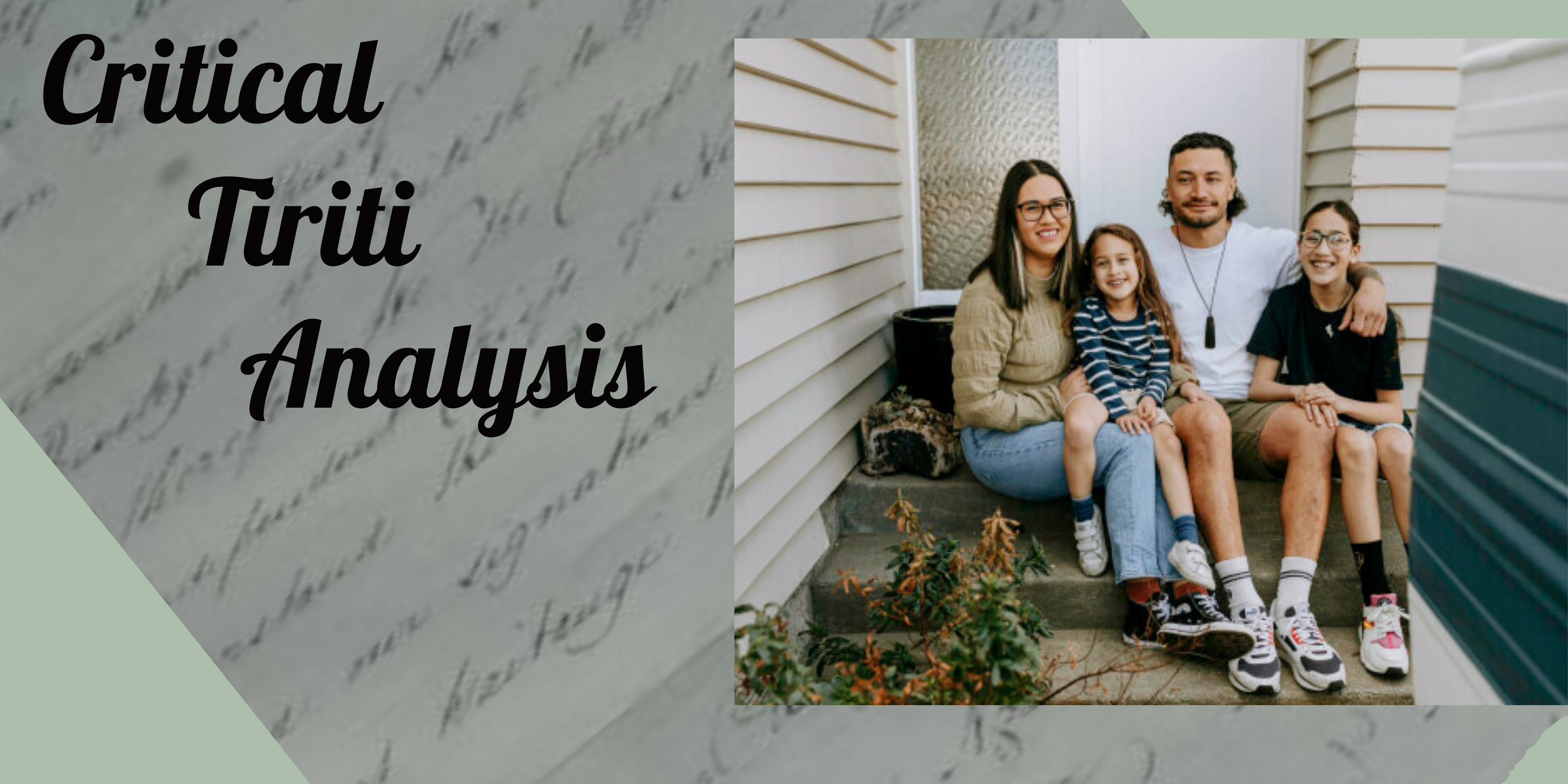 ---
Critical Tiriti Analysis: A tool for equity
Welcome to the Critical Tiriti Analysis Special Collection hosted by Community Research. This is a dedicated virtual whare for Critical Tiriti Analysis (CTA) research and practitioner resources. Alongside the CTA community of practice, we have designed this space to bring together research and testimonial to strengthen connections between those interested in applying CTA and the collective impact of this work.
We would like to thank Dr Heather Came and Professor Dominic O'Sullivan for partnering with us to create this special collection, and to Professor Jacquie Kidd and Professor Tim McCreanor for joining us in the special collection webinar launch.
Our Special Collection page provides a central and easily accessible place for practitioners of CTA and those interested in using CTA to access resources, stay up-to-date on recent advancements in our discussion group, and share with us your progress on implementation.
---
Critical Tiriti Analysis (CTA) is a five-step process for policymakers, decisionmakers, advisory groups and interested citizens to strengthen and review public policy in relation to the articles and provisions of te Tiriti o Waitangi.
---
Critical Tiriti Analysis – a Synopsis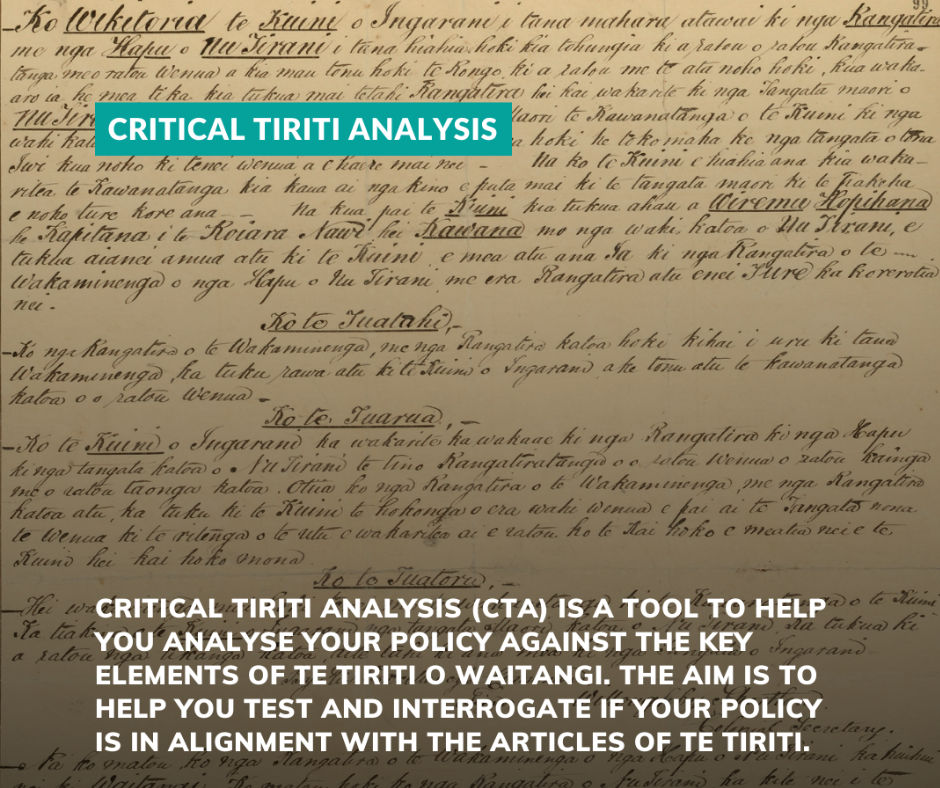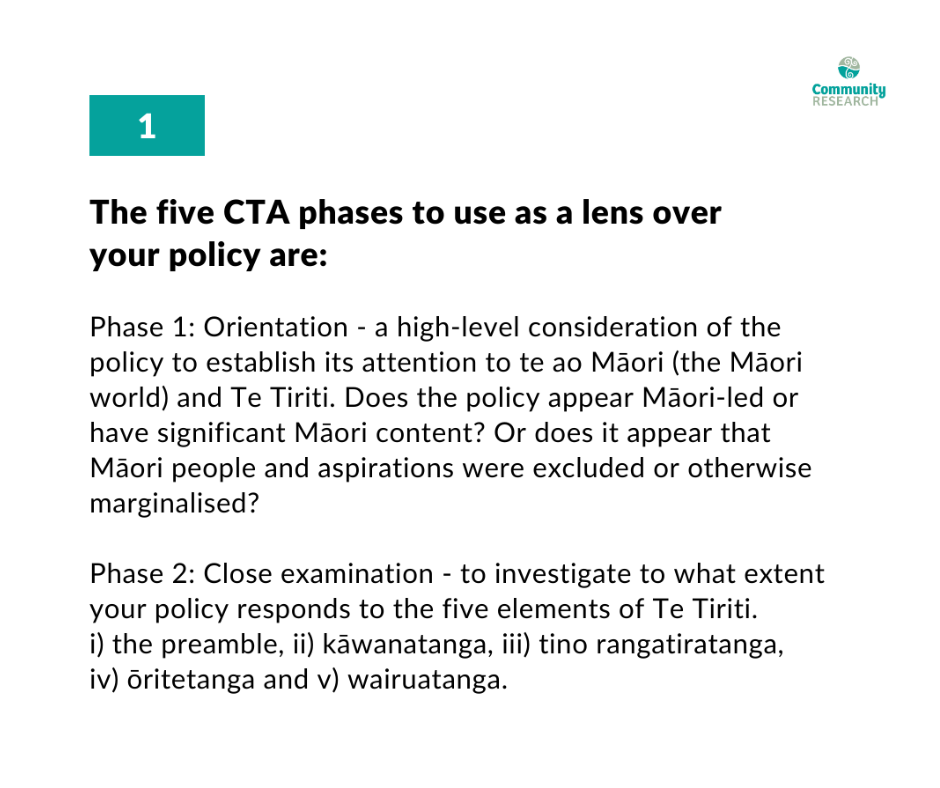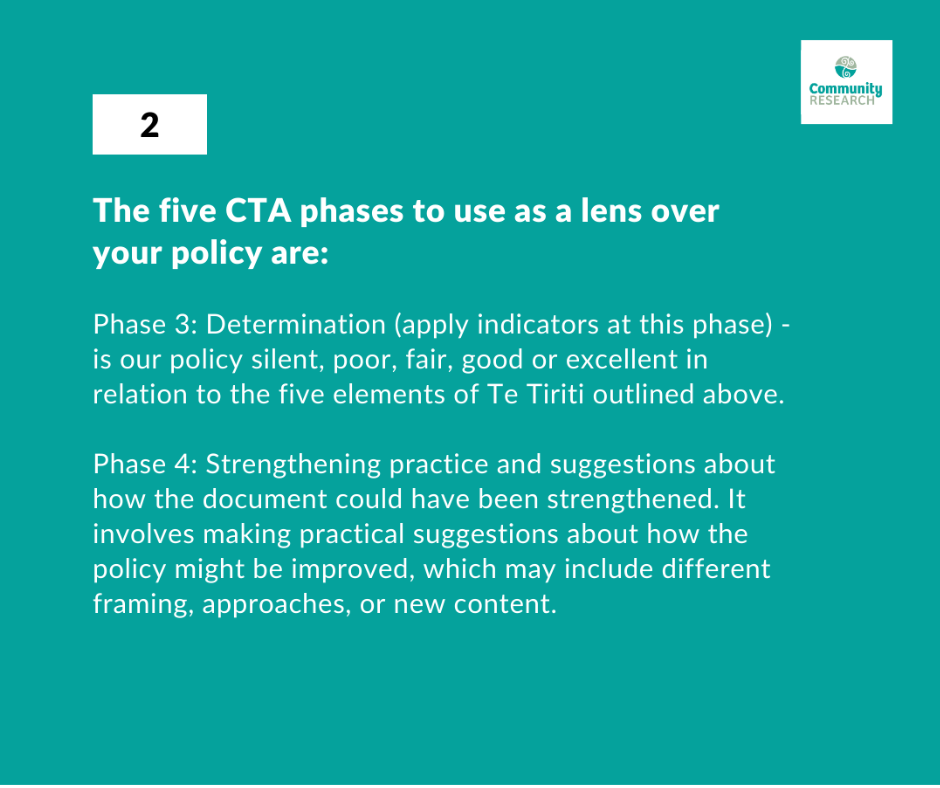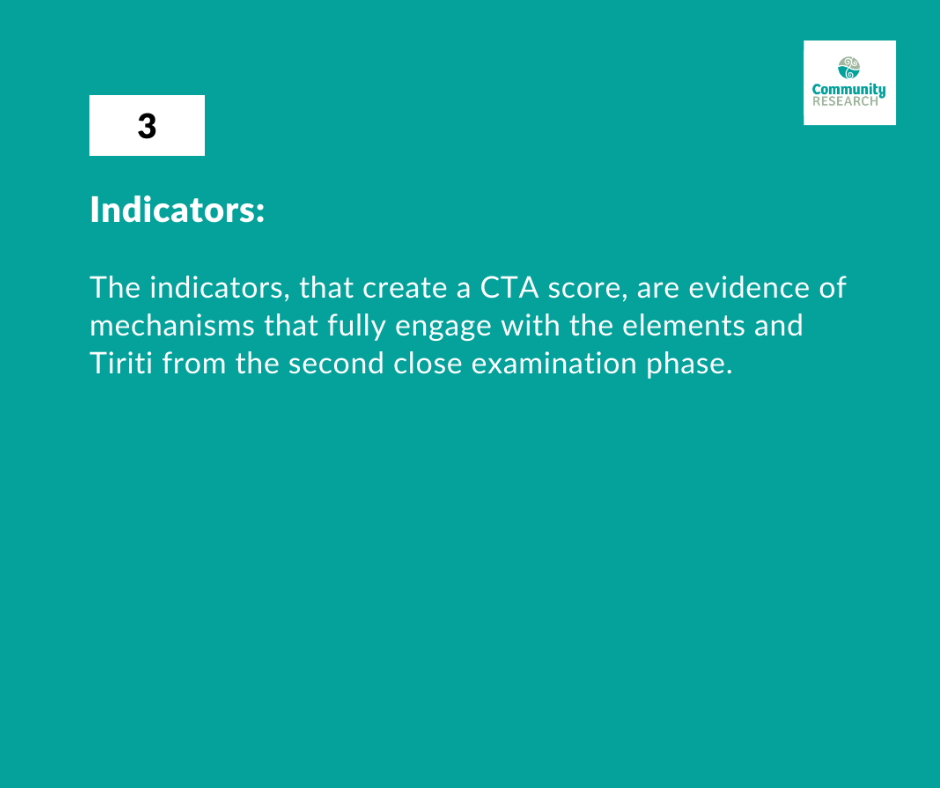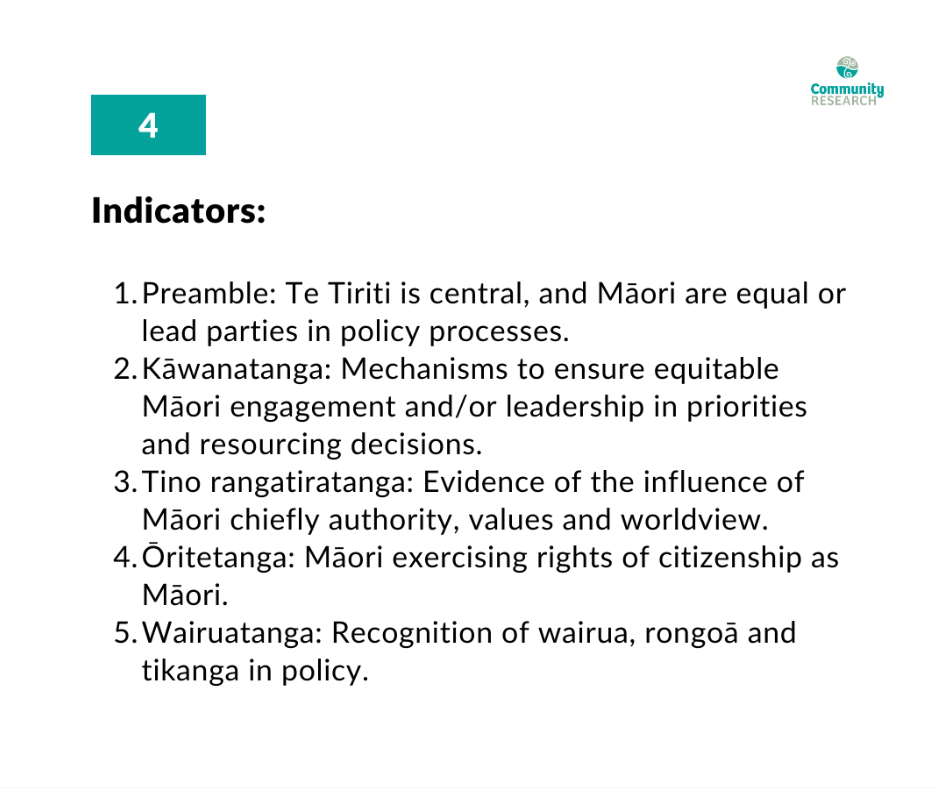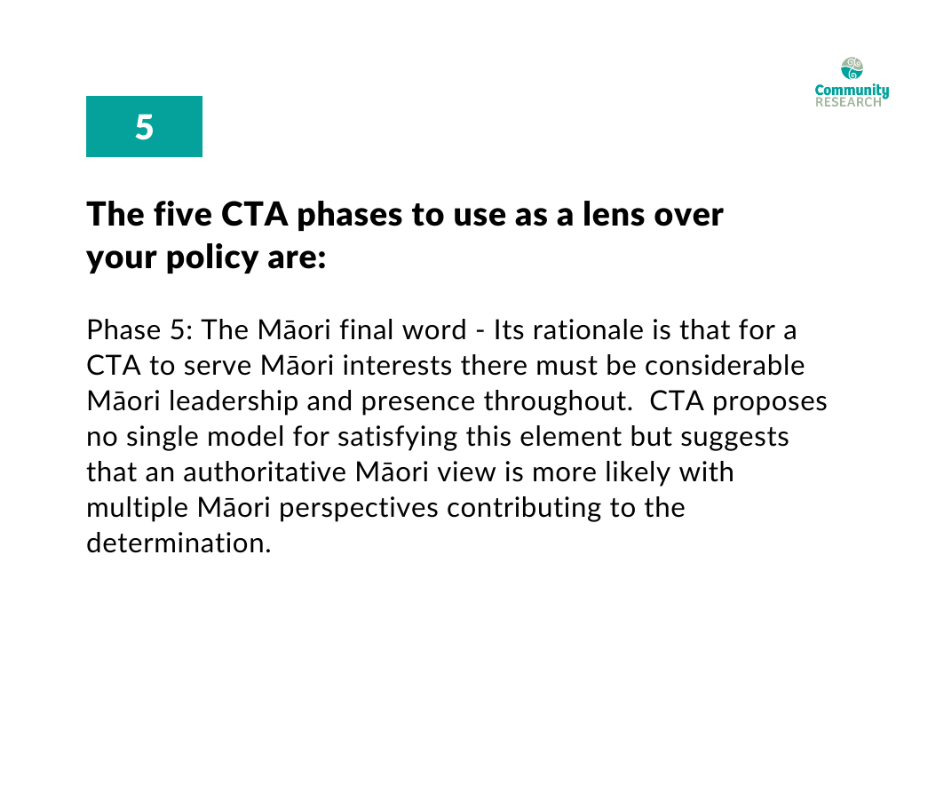 The CTA special collection brings together CTA research and resources for community researchers and practitioners who wish to apply CTA to their own work and contexts, we invite you to join a broader CTA community of practice by uploading your research, creating a practitioner profile, or letting us know how you are using CTA.
---
Add your research to our collection.
---
How people have used and are currently using the CTA in their workplaces and other applications of use.
From a recent survey through the CTA community of practice people are prospectively using it:
• Project proposals/plans
• "Within BN Māori programme as a tool for students to liberate themselves"
• Policy writing
• Revising the speech-language therapy accreditation framework
• Writing policy submissions – feeding back to government
• Assessing research and evaluation proposals
• Setting up a workplace environment to be Tiriti compliant
• Anything that references ToW
• University curriculum
• Assess policy and clinical guidelines
• Support students in planning research
• An Indigenous PhD student is adapting CTA to work with her mob
• Engagement plans
• Assessing funding proposals
• Reflect on progress within a research project and take action quickly to realign with ToW
• Strategy and planning documents
• Gap analysis, organisational strategy development and execution
• Development of regulatory tools (competency standards, accreditation, continuous quality improvement)
• Job descriptions, business cases, business plans and all internal business documentation
• Policy advice
• Research proposals
• Commissioning criteria
• Formed a champions group to lead this mahi