Whakataukī
---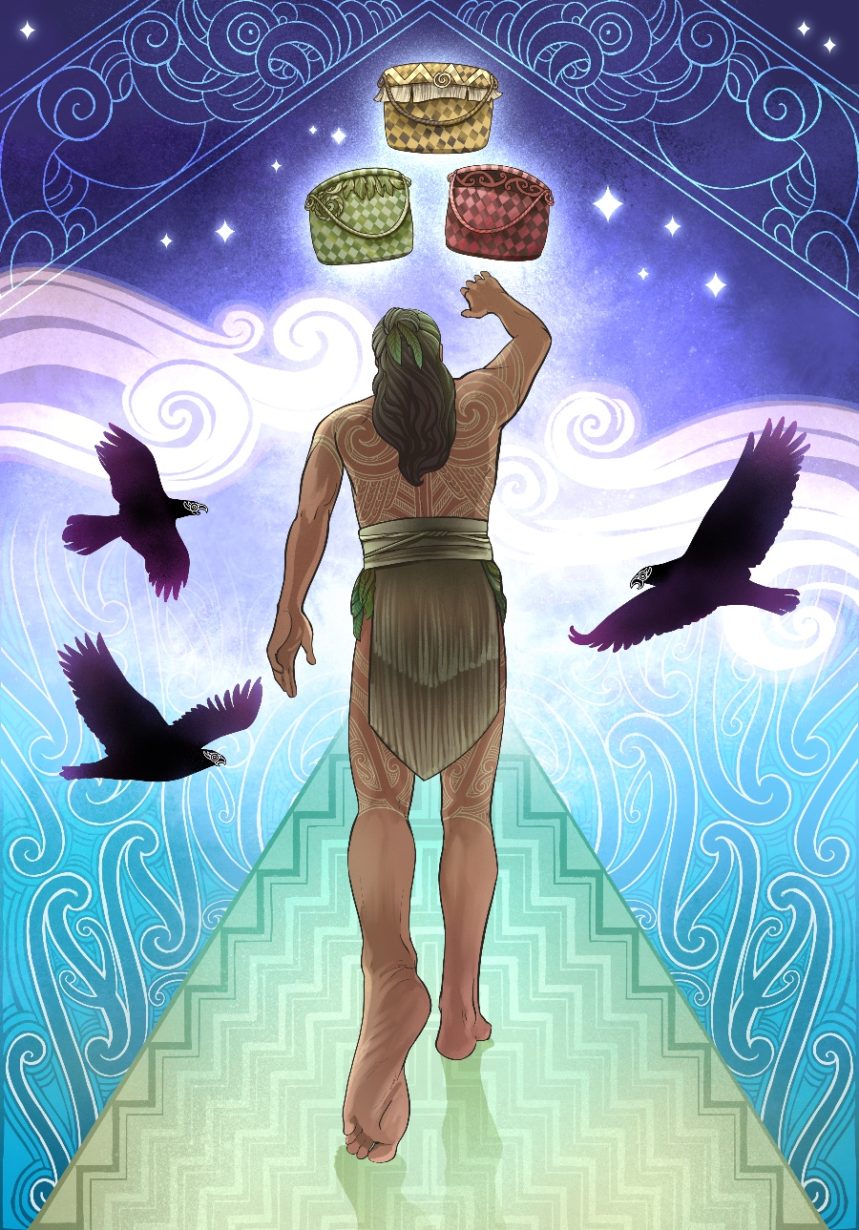 Ko te hōkai nuku
Ko te hōkai rangi
Ko te hōkai a tō tupuna a Tānenuiarangi
This whakataukī was gifted to Community Research by Leon Hawea at the time of our creation. It tells how Tāne asended to Te Toi-o-ngā-rangi, the highest heaven, to obtain ngā kete o wānanga – the three kete (baskets) of matauranga (knowledge) – for all to share.
Ngā mihi nui to artist Izzy Joy who created the beautiful illustration. Read how Izzy created this for Community Research here.
If you would like to kōrerō about how we can support you to pursue and action new knowledge, please get in touch.