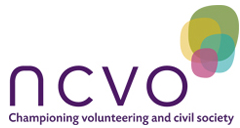 19th Voluntary Sector and Volunteering Research Conference
10-11th September 2013, Sheffield Hallam University, UK
This is the primary UK conference for the voluntary sector and volunteering research community. It brings together academics, practitioners and policymakers with a shared interest in the voluntary sector and volunteering. It also attracts some delegates from overseas and this provides an opportunity for networking with researchers from different countries and contexts. In 2013 the partners who have been responsible for organising the event in the past – NCVO and VSSN – have been joined for the first time by IVR a development which reflects the increasing interest in volunteering among participants.
Our aim is simple: to provide the opportunity to share new, emerging research, and then to make the most of the evidence base by connecting researchers with the policymakers and practitioners who use research.
The conference is your 'open space' to share new and existing research, so this call for papers is an open invitation to all researchers working on or with the sector and on volunteering.
Conference Themes:
1. TO INFORM AND ASSIST THE WORK OF PRACTITIONERS
2. TO INFORM AND INFLUENCE POLICY
3. TO SHARE THE FRUITS OF RECENT RESEARCH AND THEORY-BUILDING
SUBMISSIONS
You can submit a proposal for either a single paper presentation or for a whole session. In all submissions, please be sure to include your name, organisation and email address. The deadline for all submissions is 15
th
May 2013. Please email your proposals to
conference@vssn.org.uk
.
Proposals will only be accepted in the template provided
(click here to download the template)
1. SINGLE PAPERS:
Parallel sessions will offer a balance of presentations and discussion time. Typically, sessions include three 15 minute presentations, followed by substantial discussion. All papers presented in the parallel sessions will also be available in the conference proceedings, so that, where appropriate, more detail can be provided.
Submission:
You should send us a 400 to 600-word summary of your research. We welcome submissions discussing preliminary findings as well as those on completed projects. There is no need to include references at this stage.
2. THEMED PANEL SESSIONS:
In panel sessions, researchers and practitioners will discuss a theme, with audience participation. Submissions for panel sessions should list panel members and give a clear overview of the topic to be discussed. Please also make it clear whether the proposed session consists of linked papers on a shared theme or involves the discussion of a topic by a panel of commentators.
Submission:
Please submit a 400 to 600-word proposal that provides an overview of the theme to be discussed and the form the discussion will take. This might be a workshop, debate, panel or structured discussion or a suite of papers on related topics. If the format consists of papers on a shared theme, please submit brief abstracts for each of them as well as the overarching proposal.
If your submission is successful, we will ask you to send us a longer 2500 to 4500-word paper or papers for inclusion in the conference proceedings. We will give details on the preferred format of the paper when we confirm acceptance of your submission.
IMPORTANT DATES
| | |
| --- | --- |
| Abstract of 400-500 words to be submitted | 5pm on 15th May 2013 |
| Notification of accepted submissions | 3rd June 2013 |
| Full paper of 2500-4,500 words and 150 word abstract for the conference proceedings to be submitted | 5pm on 31st July 2013 |
| Deadline for Early Bird rates | 5pm on 24th July 2013 |
| The conference | 10th–11th September 2013 |

For more information go to their website here.