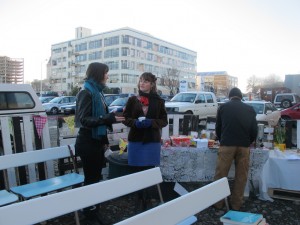 Community Research is setting-up a "Learning from Christchurch" special collection so any of any valuable research completed since the tragic earthquakes is readily accessible.
People living in Christchurch and across the Canterbury region have been through a lot since the tragic earthquakes in October 2010 and February 2011.
At every step along the way, people in communities and tangata whenua, community and voluntary organisations have been documenting and reflecting on their experiences.
The resulting research includes everything from narratives capturing the personal aftermath, through to scholarly analysis.
This collection will be valuable to national organisations as they continue to deliver services and support staff living in the region. It will also be of use as people consider their own natural disaster preparedness.
Because community groups can come and go, as do the people working in them, research can get lost. This new collection offers a permanent home.
This is being created with support from Healthy Christchurch network, Council of Social Services Christchurch, and He Oranga Pounamu.
The contents of the "Learning from Christchurch" special collection is anything that people believe relevant to communities and the organisations that support them. The collection will focus on research undertaken by, for and with communities, in ways that are consistent with Community Research's Code of Practice.
Topics can include anything that touches on the response of communities and community organisations.
Outside scope are items that are unduly:
Technical or focus primarily physical aspects of the natural disaster

Partisan, party political.
If you know of research, or have completed some, then you're invited to share it via this new collection.
To send any new research items, or to ask any questions, please Contact us.
Update: the new "Learning from Collection" will be launched at the Community Research AGM: 4.30pm Monday 18 November, Christchurch South Library. Please RSVP by email: communications [at] communityresearch.org.nz
Photo credit: Christchurch City Libraries