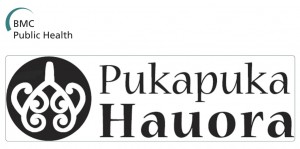 The methodology for an asthma study with Māori whānau was recently published in BMC Public Health. The Kaupapa Māori research by Bernadette Jones, Tristram Ingham, Fiona Cram, Sarah Dean and Cheryl Davies examined whānau experiences of having a child with asthma. The study was a collaboration between researchers at the University of Otago, Wellington and Tū Kotahi Māori Asthma Trust, and funded by the Health Research Council.
The article outlines the study's methodology and methods (qualitative interviews, Photovoice, lung drawings, and asthma history and questionnaire), and includes feedback from participating whānau. Whānau were interviewed four times over the course of 12 months. The researchers write in their article abstract,
"The methodology produced a 100 percent retention rate of the participating families over the course of the follow-up. This was attributed to the research collaboration, the respectful research relationships established with families, and the families' judgement that the methods used enabled them to tell their stories. The acceptability of the methodology will add to the validity and trustworthiness of the findings."
BMC Public Health is an open access journal so the public is able to access this article without a fee.
Reference
Jones, B., Ingham, T.R., Cram, F., Dean, S. & Davies, S. (2013). An Indigenous approach to exploring health-related experiences among Māori parents: The Pukapuka Hauora asthma study. BioMed Central, 13:228 (15 March 2013).
Contributed by Fiona Cram