This page collates evidence of the economic and social value of sport and recreation, and the costs of inactivity in New Zealand. With thanks to Sports New Zealand.
The Economic and Social Value of Sport and Recreation to New Zealand: An Overview (2011)
This paper outlines the benefits of sport and recreation to New Zealand, which include
A decrease in preventable, lifestyle-related diseases
An increase in social connectedness
A reduction in crime
A reduction in child obesity
It finds that the average labour productivity loss caused by physical inactivity corresponds to a direct loss of 1.8 working days per worker per year.
Read the full report here
The Costs of Physical Inactivity: Toward a Regional Full-Cost Accounting Perspective (2013, NZ)
This paper calculates the cost of physical inactivity over Auckland, Waikato and Wellington regions including the costs associated with disability, loss of earning potential, loss of independence, suffering and other consequences of the disease. The eight diseases associated with physical inactivity are: Breast cancer, colorectal cancer, hypertension, coronary heart disease, stroke, osteoporosis, diabetes type two, depression.
This study finds that the total cost to New Zealand of approximately half the population not having adequate physical activity was $1.3billion in 2010
Read the full report 'The Costs of Physical Inactivity Toward a Resional Full Cost Accounting Perspective'
The Social Benefits of Sport (2005, Scotland)
From Scotland, these papers are designed to encourage an informed debate about the potential of sport to contribute to a range of policy areas. The 'Overview to Inform the Community Planning Process' finds that sport can contribute to a 40% reduction in crime for young people.
Find the full collection here
Quantifying the social impacts of sports events (2007, NZ)
This paper examines methods and approaches for quantifying social objectives.
It quantifies the social impact of sport, finding that the value of transitioning from inactivity to moderate activity for a 30 year old equates to $14,447.55 – 17,337.06 per annum
Read the Full Report here
Find more research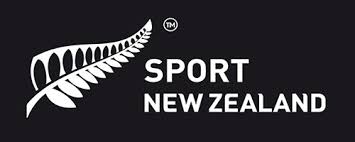 Research about sport and recreation on the Community Research website