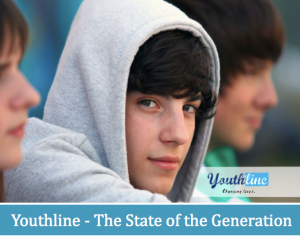 Youth prefer search engines to those around them when seeking advice
A recent Colmar Brunton youth survey finds young people are turning to Google and other websites for help before family, friends and professionals. The report was released during 2014 Youth Week.
The survey of more than 400 young people, commissioned by youth development organisation Youthline, shows 64 per cent of those surveyed listed Google and other websites as the most common place to access information about sex, drugs, alcohol, depression, health and other issues. Talking to friends was the second most common, at 46 per cent , followed by TV shows and magazines at 15 per cent and 11 per cent , respectively.
The anonymity of the internet mitigates feelings of embarrassment young people have about asking for help, which the survey identified as the biggest barrier to getting support and assistance from a support organisation. However, the opportunity for misinformation from sources such as the Internet and television are a concern to Youthline.
"The need for a safe, engaging, and informative online space for young people has never been more evident," said Youthline Auckland CEO Stephen Bell, "we, in partnership with young people and other likeminded organisations, are committed to delivering such a space."
Youthline has been developing its online experience through YouthONline (YO!). In addition to an updated web presence, the project will also see the delivery of a suite of cutting edge tools including a web chat counselling platform, a social media style platform, and face-to-face video counselling, identified by the survey as the most important service to provide support for young people.
The survey was responded to by 403 people aged 16-12 years from throughout New Zealand in March 2014. 203 were female, 200 male.
See the full "Youthline – The State of the Generation" report (PDF 1.3MB).