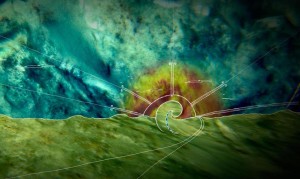 The 6th Biennial International Indigenous Development Research Conference will be held at the University of Auckland this year, from the 25th -28th of November. Hosted by Ngā Pae o te Māramatanga, this year's conference will focus on three themes:
Optimising Indigenous Economic Well-being – addressing issues, needs and opportunities arising in indigenous communities leading to increased economic independence and self-determination.
Healthy and Thriving Indigenous Families – addressing issues, needs and opportunities arising in indigenous families leading to healthy, successful and thriving indigenous families.
Enhancing Indigenous Distinctiveness – understanding the distinctive contributions that indigenous communities – people, knowledge, assets, resources – do and may yet make to the world . Opportunities for development that may not be sourced from any other community or population.
The conference will highlight a multidisciplinary approach to promoting indigenous development.
The Key note speakers are yet to be announced. Past speakers have included:
Dr. Keawe'aimoku Kaholokula, Chair and Associate Professor of Native Hawaiian Health and Deputy Director for the Center of Native and Pacific Health Disparities Research in the John A. Burns School of Medicine at the University of Hawai'i at Mānoa
Aroha Mead, Senior Lecturer in Māori Business, Victoria Management School, Victoria University of Wellington
Dr. Jelena Porsanger, Rector, Sámi allaskuvla / Sámi University College, Guovdageaidnu (Kautokeino), Samiland/Norway.
If you wish to present at this conference, submissions will be open from February. For more information on submission guidelines, registration, and conference themes visit the conference website HERE