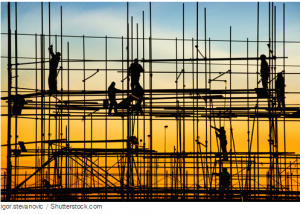 Given the current economic environment how should grantmaking agencies respond? What should they fund? The below article has a proposal:
Douglas Bauer, executive director of The Clark Foundation (a US grantmaking agency), gave a speech about the grantmaking formula for the "new normal". This article is an edited and abridged version of the speech.
It begins with a rundown of the current economic climate in the US (the same sort of problems as here, but with bigger numbers). Then shifts to his proposal for the grantmakers plan.
"I believe grantmakers play an influential role. Our main job is to empower our grantees. We want them to be the best that they can be. So, in this new normal, what should we do? What is the right grantmaking formula to help enhance the ability of nonprofits to be fully effective and empowered to act?"
The author suggests three things that grantmakers need to make grants towards, in this financial climate:
Provide general operating support;
Fund technical assistance; and
Support advocacy.
The author goes on to outline how the foundation that he manages has distributed funds towards these three things in New York City. He finishes with a discussion on measuring outcomes – that metric measurements, outcomes, impact and means: '"in civil society, as in sports, the means matter as much as the ends, because in many ways the values embodied in the means are the ends."'
Read the article online at Nonprofit Quarterly here.