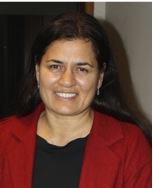 I recently had the opportunity to talk with Tania Hodges (Ngāti Pāhauwera, Ngāti Ranginui, Ngāti Haua and Ngāti Tūwharetoa), the Managing Director of the company Digital Indigenous. Tania also holds several governance positions including co-chair for the Waikato Whānau Ora Regional Leadership Group. We talked about her involvement with the Titoko o Te Ao Leadership in Action in Whānau Ora programme, an initiative that equips Māori from a variety of sectors with important leadership tools for positive action personally, in their community and their workplace. Tania stated that both herself and her co-facilitator Grant Berghan, "have a strong passion around Maori development and making a difference, and we see [Titoko o te Ao] as one of the vehicles for helping to achieve that."
The Titoko o Te Ao programme recognises the importance of strong leadership within the Māori community. As Tania explained , "It doesn't matter how good a government policy is, if people don't have relationships and a willingness to make things happen then it's not going to happen." Four Titoko o te Ao programmes have been delivered in four two-day sessions. During these sessions participants heard about leadership and tikanga Māori from a range of people in leadership roles. Participants were also provided with leadership tools (e.g., strategic thinking, project design and management, communication skills).
As part of the Titoko o te Ao programme, participants created social initiatives that they then implemented within their own communities. As Tania commented, "It's about what you give back rather than what you take." The success of these initiatives demonstrated that participants are able to use the skills they gain in the programme to facilitate positive community change. Tania commented that she and her colleagues were very pleased with the outcomes, and that the results exceeded their expectations. The success of the Titoko o te Ao programme has motivated Tania to begin negotiations for a further contract with the Ministry of Health to continue the programme.
Tania is also wanting to bring together graduates from the Titoko o Te Ao programme and other leadership programmes she has been working with. These include 'Ngā Manukura o Āpōpō Clinical Leadership Training for Māori Nurses and Midwives', and 'Leadership Training for Māori in Public Health.' By doing this Tania hopes to activate the network of passionate people working towards creating positive social action for Māori; to "Turn the lights on around the country of all these like-minded people wanting to make a difference….. how do we capture the synergy of the collective rather than just the individual people getting burnt out, getting tired, trying to make a difference by themselves? It's much easier with a whole group of people."
The programme has recently been evaluated and the evaluation report is available HERE.
---
Contributed by Aneta Cram