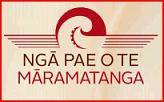 Ngā Korero Tātaki is an evening lecture focused on innovative research, design and viewpoints related to our moana.
One of the keynote speakers is NPM Principal Investigator Associate Professor Paul Kayes who will talk about his project investigating the impacts caused by the grounding of the CV Rena in Tauranga Moana.
Please see, Nga Korero Tataki, for full details of the event and the speakers who will provide stimulating korero on environmental sustainability, the application of traditional knowledge and an indigenous worldview on innovative responses to our marine environment.