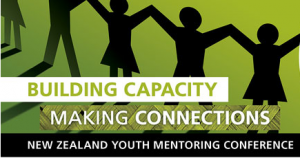 The New Zealand Youth Mentoring Network works alongside those who work with young people, providing support, advice, best practice resources and training in mentoring.
The New Zealand Youth Mentoring Conference was held in Auckland, in September this year. The theme was: building capacity, making connections.
Over 20 guest speakers gathered to share their knowledge about youth mentoring.
There are a treasure trove of papers available from the presentations, including:
Overview of youth mentoring in Aotearoa New Zealand – Ann Dunphy
Implementing the VYMA Quality Assurance Project – key lessons learned. – Clare Waldron
The role of mentoring in the youth justice system. – Superintendent Wally Haumaha
The BEAMS project (Building Engagement and Aspirations through Mentoring in Schools). A multi-faceted project that aims to extend and deepen partnerships between university and primary and secondary schools.
The Children's Action Plan, Youth Service and other initiatives recognise the positive influence of supportive mentoring relationships on the lives of young people. – Brendan Boyle
"Bootcamps don't build a frontal cortex." – Nathan Mikaere-Wallis
Latest trends and findings from the Youth '12 Survey – the third in the series of the Youth2000 youth health and wellbeing survey' – Terryann Clark and Pat Bullen
Pathways for young people – Transitioning students from Secondary Schools into skilled industry employment. – John Kotoisuva
"The idea whose time has come:" Youth mentoring and public policy. – Bernardine Vester
For more information about the conference and for a full list of papers available, click here.