Researcher, Jaipaul Roopnarine, looks at the impact of father involvement on child outcomes across cultures. This article shares some of his findings, particularly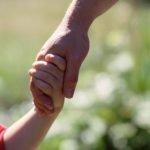 focusing on Caribbean fathers.
He talks of the differing structures of families and how these can influence a child's development. He states, "Families with poor material resources, families who display togetherness and respond adequately to challenges surrounding their lives contribute in positives ways to childhood development compared with those who show disorganised patterns of social functioning."
To read the article click here.
For an author profile and links to some of Roopnarine's work click here.