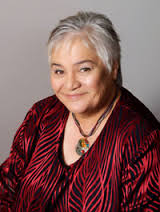 A Māori Centre of Research Excellence (CoRE) will be funded as part of the Government's increased investment in research excellence, Māori Affairs Minister Dr Pita Sharples and Associate Tertiary Education, Skills and Employment Minister Tariana Turia say.
Vote Tertiary Education provides about $5 million a year to establish a Māori-focused CoRE. This will start on 1 January 2016, when the current contract expires for Ngā Pae o te Māramatanga, a CoRE hosted by the University of Auckland.
The Māori CoRE will be subject to a competitive tender process where Māori academic departments and Māori-led research institutes can bid to host and build on the work of Ngā Pae o te Māramatanga.
"Ngā Pae o te Māramatanga has carried out some extraordinary research across Aotearoa and is widely acknowledged as the benchmark internationally," Dr Sharples says. "It is essential there is a Māori Centre of Research Excellence to continue that work."
Mrs Turia says Māori communities have large research needs.
"Whether it's at whanau, hapū, iwi or national level, there is a lot of work to do. This new funding will ensure that we are building on the work that Māori are already doing in the research space," she says.