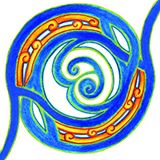 Māori and Psychology research Unit at the University of Waikato recently conducted an evaluation of the Whānau Ora, Wellbeing Service of Te Whakaruruhau, 20th July 2013.
Neville Robertson, Bridgette Masters, Catherine Lane, Ann Tapara, Catherine Corbett, Rebekah Graham, Jessica Gosche, Ayla Jenkins & Thea King,
This paper looks at a programme which provides support to women and children who are victims of domestic violence. It presents case studies of different women who have been the victims of domestic violence and their journeys within the programme.
The Whānau Ora Wellbeing Programme is an individualised, wrap-around programme in that a plan is developed for each woman which addresses her particular needs as she begins to transition" to life in the community. Plans often included referral to allied services. Ii Parenting programmes, drug and alcohol programmes, women's empowerment programmes and individual counselling were common components of plans.(pg. 2)
What is unique to this programme is that they use a Whānau Ora approach, which emphasises building and maintaining whānau bonds and resilience as a mechanism of facing the problem of violence within the home.
"te tapu o te wāhine taonga ko te atuatanga o te tamaiti (the sanctity of women and the divinity of children)" (pg. 3)
The evaluation report is available online here