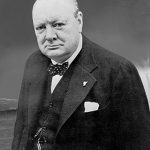 Every year the Winston Churchill Memorial Trust grants up to 20 travelling fellowships to New Zealanders.
Applications for 2014 Fellowships are now open.
The Fellowships are open to any New Zealander. Fellows design their own research projects overseas to further their knowledge in a chosen field. On their return to New Zealand fellows must make their knowledge available to New Zealand society.
Topics and interests travelling fellows investigate are very broad.
Last year's Fellows include Wellingtonian Marisa Maepu, who travelled to Germany to research German colonisation of Samoa and Blenheim's Michael Bell, who travelled to Japan to investigate relocation of the short-tailed albatross.
Application form and criteria, background information and past Fellowship reports are available on the Community Matters website. The closing date for applications is 31 July 2013.