In this free Community Research webinar, Dr Marewa Glover shares her thoughts on recent research on the comparative analysis of taxes, Treaty Settlements and the severely disproportionate social and health inequities experienced by Māori. She discusses the importance of community research in relation to public health and the issues that led to the creation of this research.
Resources referred to in the Webinar
Related Research papers:
Join the discussion on Facebook
Community Research has created a private Facebook discussion group where you can meet other NGOs who are grappling with similar questions to you. This is a free, ongoing space for peer discussion.
Dr Marewa Glover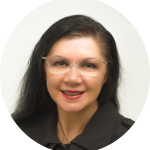 Dr Glover is a Māori behavioural scientist with over 25 years experience in tobacco control and over 100 scientific papers. She is recognized internationally for her advocacy on tobacco harm reduction and was a recipient of an Outstanding Advocate Award from the International Network of Nicotine Consumer Organisations (INNCO) at the 2018 Global Forum on Nicotine in Warsaw. She is an INNCO scientific advisor and associate member of the New Nicotine Alliance UK.
Previously Marewa was a Professor of Public Health at Massey University and Chair of End Smoking NZ. In 2017, she was a Finalist in the 2017 Women of Influence Awards. Other health topics Dr Glover has researched include obesity, breastfeeding, assisted human reproduction and interpersonal violence. Dr Glover specialises in indigenous and kaupapa Māori health research methodology and qualitative analysis. She also develops and trials pragmatic interventions to be delivered within Indigenous communities. She is currently an Associate Investigator on the A Better Start, National Science Challenge. In recognition of Marewa's contribution to society she is a Finalist in the Kiwibank New Zealander of the Year 2019 Award.