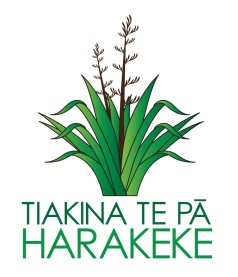 'Tiakina Te Pā Harakeke' is a research project that investigates the collective values that nourish and enhances the well-being of tamariki Māori as taonga within our whānau, hapū and iwi. It explores ways in which Māori values and tikanga are harnessed in contemporary whānau contexts to provide safe, vibrant and enriched childrearing, parenting and child-focussed strategies.
The Tiakina team will be hosting two 'thought spaces' over 2days. These wānanga are specifically designed to facilitate a space to develop thoughts around policy direction, and will be guided by findings from the TiakinaTe Pā Harakeke Research Report. It will provide a facilitated opportunity in a retreat situation for reflection, engagement with new ideas, dialogue and the development of new courses of action.
The purpose: To enhance thinking around key issues of traditional childrearing practices and influence the courses of action that leaders and managers take in their work. This wānanga would suit managers, policy advisors, developers, strategic planners, directors, and public service leaders who work in the area of Māori child-rearing.
Registration is open through: www.waikato.ac.nz/tiakina
Places are limited to 30 people and registration is a must.
Venue:
Waikato -Tainui College for Research & Development,
451 Old TaupiriRoad, Ngaruawaahia. Hopuhopu
For Further information:
Contact Tammy Tauroa
07 838 4696 or 027 524 2249