Over 200 people attended which included people from across the United States and Canada, including our own Fiona Cram from Aotearoa.
The American indigenous Research Association works to foster the growth of culturally aware research methodologies. It also works to promote research done within an Indigenous context by Indigenous peoples and for the promotion of Indigenous peoples' growth and well-being.
The conference was held over two days, with a number of speakers who have excelled in the area of Indigenous research. Keynote speakers included: Shawn Wilson, author of Research Is Ceremony: Indigenous Research Methods and Bonnie Duran, coauthor with Eduardo Duran of Native American Postcolonial Psychology.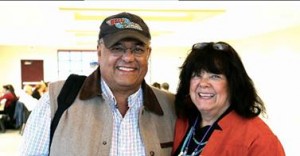 The report on how the conference went is available on the American Indigenous Research Association website HERE
Two of the presentations highly recommended by Fiona were by Ed Galindo and Dawn Adams. By clicking on their names below you can watch their talks free online.
Ed Galindo University of Idaho and the Native American Research and Education Foundation, on Native students designing NASA experiments.
Dawn Adams Tapestry Institute, on 'Why Indigenous research methods matter'
Contributed by Aneta Cram