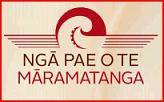 Te Pūwānanga (Ngā Pae o te Māramatanga's quarterly newsletter) is out.
This issue includes, among other news:
• Spotlight on Research: Mauri Piki, Mauri Tū, Mauri Ora! How do we return the mauri to its pre-Rena state?
• Details of upcoming Annual Research Symposium; Fostering Te Pā Harakeke
• Invitation to National MAI Doctoral Conference
• Dr Carla Houkamau's Multidimensional model of Māori identity – now online.
It provides advance notice of:
International Indigenous Development Research Conference 2014
Transformation through indigenous research excellence.
Tuesday, 25 November 2014 – Friday, 28 November 2014. The University of Auckland, Auckland, New Zealand.
Registrations open on 1st February 2014
You can register here for updates.
Find Te Pūwānanga here.