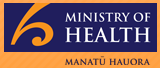 The Pacific Health and Health Systems departments at the University of Auckland are carrying out this research, the first New Zealand study in this area, for the Ministry of Health.
The Talanga Project is seeking to understand the experiences of disabled Pasifika children, youth and their families. The project will address the lack of research in this area, as recommended in the Faiva Ora Pasifika Disability Plan and will also inform future planning and development of the Ministry's Disability Support Services for Pasifika peoples.
Pasifika people make up 6.9 per cent of the New Zealand population and are the most youthful of all ethnic groups in this country. The number of Pasifika children is growing rapidly and it's estimated that one in five children in New Zealand will be of Pasifika ethnicity by 2051.
"Despite this predicted increase, there is little knowledge, information or research available on Pasifika children and youth," says study leader and head of Pacific Health at the University of Auckland, Professor Teuila Percival.
For more information on the study, or to take part in a focus group, Pacific youth can contact Dr Teuila Percival at the University of Auckland by phone to 0800TALANGA or 0800 825264, or by text to 027 TALANGA or 0278252642, or by email to 0800talanga@gmail.com
For the full press release, click here.