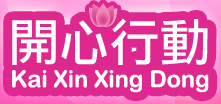 The Mental Health Foundation of New Zealand has conducted research into the lives of 1.5 generation Chinese living in New Zealand. 1.5-generation immigrants are those aged 6 to 18 years old and at least one adult family member who immigrated to New Zealand.
The research shows, "they have three strikingly similar qualities: the same recipe for mental resilience; parents with open minds; and with a desire to have a more rounded, enjoyable education for their children."
The Mental Health Foundation's bilingual website Kai Xin Xing Dong has a series of video clips and online stories reflecting the journeys of young Chinese settling in New Zealand. These stories provide a new way of looking at the issues faced by this generation, identified by the Mental Health Foundation's KXXD Advisory Group as being vulnerable to psychological distress.
The website has a list of useful links from mental health services, other useful services, research and international resources. There is also a news page.
So head on over to the website and have a look around the resources.