Punapuna a manu fou,
To begin heartily and finish weakly. (Samoan proverb)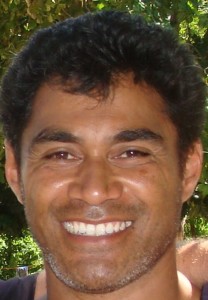 In my last post I presented the principle of respect which includes feeding the results of research back to the community. However, my recent experience reminded me that it is not enough to feedback the findings from the report at the end of the research project; from the outset, researchers/report writers need to make sure the report writing process is done collectively with the stakeholders (or groups and organisations acting on behalf of the participants/researched). This will ensure that the stakeholders and participants, can check the content of the report for accuracy, provide feedback and allay unintended consequences.
Where possible the researchers need to fono (meet) with the stakeholders/participants to review the report drafts and invite feedback to guide the report writing process. This will ensure that the final report accurately captures and represents the views of the stakeholders/participants.
Finish the way you started; heartily.
The second key principle is to show cultural competency.
Cultural competency
Pacific research must embrace the practices and beliefs of Pacific people. HRC (2004, p19) states:
"Even when a person has limited cultural knowledge, if they work with an attitude of respect, they are often able to operate in a culturally safe manner".
For instance, it is inappropriate and disrespectful to talk down to people in positions of authority or place demands on people. As Filipo (2004, p180) states:
"Knowing one's place with elders, showing humility and respect in terms of rank was expected at all times. The act of tautua [service] and offering one's service was a sign of showing how thankful and appreciative I was to my participants, acknowledging who they are and what they had given me".
References
Filipo, S. (2004). In search of a culturally appropriate approach to research: A Samoan case. In T.Baba, O. Mahina, N. Williams, & U. Nabobo-Baba, (Eds.), Researching the Pacific and Indigenous peoples (pp. 179-185). Auckland, New Zealand: The University of Auckland; Centre for Pacific Studies.
Health Research Council of New Zealand. (2004). Guidelines on Pacific health research (2nd ed.). Auckland, New Zealand: Health Research Council of New Zealand.
Contributed by Clark Tuagalu