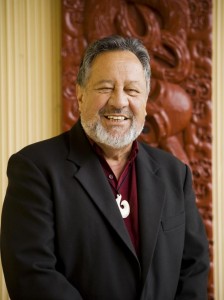 Strengthening the focus on whānau, hapū and iwi, and consolidating Māori leadership, are the key principles underpinning the proposed new Māori Language Strategy which the Minister of Māori Affairs, Hon Dr Pita Sharples, has released Monday the 16th of December for consultation with Māori language stakeholders.
"Te reo Māori is the cornerstone of our Māori culture and identity. We must look to new approaches to continue our journey of language revitalisation in order for it to survive," said Dr Sharples.
"This proposed Māori Language Strategy represents our thinking about how the Government can best respond to the recommendations put forward by Te Paepae Motuhake in their 2011 report 'Te Reo Mauri Ora'."
"The proposed new strategy focuses on supporting language learning in the home and in the family; it outlines new principles informed by reviews of the Māori Language Strategy 2003; and it updates governance arrangements for Te Taura Whiri, Te Māngai Pāho and the Māori Television Service to put iwi into the driver's seat," he said.
To read more click HERE