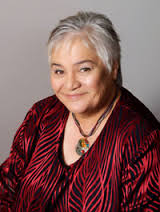 Hon Tariana Turia
Minister for Whānau Ora
Minister of Whānau Ora Tariana Turia said on the 19th of this month that a decision on the commissioning agencies for Whānau Ora will be announced in the new year. Earlier this year the Minister announced the new model for the future delivery of Whānau Ora which will see the establishment of three Non-Government Organisation (NGOs) commissioning agencies, one based in the North Island, one in the South Island and a Pacific focused agency.
"This is a new model that we believe will ensure the best delivery of Whānau Ora. We want to ensure that we have run a robust process and that the policies and procedures are in place for the successful applicants of those commissioning agencies," says Minister Turia.
This model represents a key milestone in the Relationship Accord between the National Government and the Māori Party to improve the reach, capability and effectiveness of Whānau Ora. The Regional Leadership Groups and the Governance Group are now being wound down. The final task for the Governance Group has been the overseeing of the RFP process for the three NGO commissioning agencies. Te Puni Kōkiri will remain the administering department for Whānau Ora.
"I take this opportunity to thank the Governance Group and the Regional Leadership Groups for their leadership and commitment in the development of Whānau Ora. They have played a significant role in the promotion and expansion of the whānau-centred approach over the past three years and have worked tirelessly because they believe in a better future for our people," says Minister Turia. ENDS
Media contact: Makere Edwards 021 221 4950