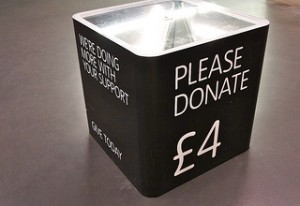 A comprehensive international study into financial reporting for not-for-profit organisations (NPOs) was released in February.
The research was commissioned by UK accounting professionals organization CCAB – Accountants for Growth, and conducted by researchers four four universities, including Victoria University of Wellington.
Based on a response from just over 600 NGOs worldwide in 179 countries, the authors state it is the first step towards establishing whether or not there is a case for developing harmonised international standards for NPO financial reporting.
Key findings include:
The majority of survey respondents (72%) indicated that they thought it would be useful to have international standards for financial reporting by not-for-profit organisations (NPOs) – respondents interpreted the term 'standards' in different ways.
Many respondents, especially those involved with NPOs operating in developing countries, would welcome a standard if it could contribute to resolving the diverse and inconsistent demands from funders.
Significantly, 14% were opposed to an international NPO standard. The strongest objections appear to come from countries such as the UK, which already have well developed frameworks for NPO accounting.
The CCAB have called for more study into what is needed in this area and further consideration of what an international standard for financial reporting in the not-for-profit sector could look like.
When Community Research responded to the survey last November, we noted welcomed standards that would allow for transparency, and accountability in the use of public funds. Some consistency within these standards would also be likely be beneficial.
We also pointed out such measures would become another form of colonisation, towards indigenous peoples, including Tangata Whenua , whose approaches (such as aroha, whakawhānaunatanga) are not made visible through international standards.
For more information see:
Photo credit: Yukiko Matsuoka