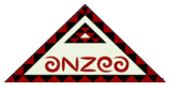 Education Review Office
Thursday, 19 June 2014, 5.30-7.30pm
ERO, Level 5, URS Building,13-15 College Hill, Ponsonby
A presentation on evaluating in cultural contexts other than our own. It is to be run by ANZEA, the Aotearoa New Zealand Evaluation Association.
The discussion
What challenges do evaluators face when working in cultural contexts they are not so familiar with? What moral questions, conundrums and challenges are raised? Using a case example, Violet Tuuga Stevenson and Steve Tracy from Education Review Office (ERO) will describe how they endeavoured to work within cultural frameworks, respect core cultural values and use culturally preferred ways of interacting during an offshore evaluation they conducted.
The presenters
Violet Tuuga Stevenson is a first generation NZ born Samoan. Prior to joining ERO in 2001, she had 22 years of teaching experience. In 2012 she became Manager, Pacific Review Services National for ERO. In this current role Violet is responsible for the development, implementation and evaluation of ERO's Pacific strategy, which aims for all Pacific learners to achieve a high level of education and success.
Steve Tracey currently holds the position of Senior Advisor Professional Learning and Development in ERO. He has over 10 years experience working as a Review Officer, evaluator and manager in ERO. Prior to joining ERO Steve worked as a secondary school teacher in three Auckland schools and in London. He has a Master of Arts (Hons) degree and a Master of Educational Management (Hons) degree from the University of Auckland, as well as a Diploma in Teaching.
RSVP to Lisa Dyson, lisardyson@gmail.com by Tuesday 17th June.
Cost: $15 (ANZEA) members and students, $20 non-members