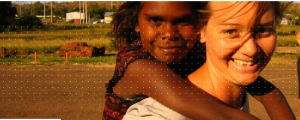 Collective Impact 2014: Convene, Immerse, Learn
25 Feb 2014, 9:30 a.m. – 26 Feb 2014, 5 p.m
The Centre for Social Impact and Social Leadership Australia present an opportunity for social changemakers to learn about the Collective Impact framework.
"Collective Impact is a framework to tackle deeply entrenched and complex social problems. It is an innovative and structured approach to making collaboration work across government, business, philanthropy, non-profit organisations and citizens to achieve significant and lasting social change." Find more on this here.
The line-up of speakers include:

• Emily Tow Jackson, Executive Director The Tow Foundation
• Patricia Bowie and Lila Guirguis from The Magnolia Place Initiative
• Geoff Aigner and Liz Skelton, Social Leadership Australia and authors of The Australian Leadership Paradox – What it takes to lead in the lucky country
• Andrew Young, CEO Centre for Social Impact
• Kerry Graham & Dawn O'Neil, consultants to the Centre for Social Impact on Collective Impact
There are only 200 spaces, you can register now, here
For more information about collective impact, click here.