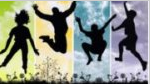 Ara Taiohi have compiled new Resource pages on their websitewww.arataiohi.org.nz/Resources, bringing together key documents and research.
Ara Taiohi is an organisation that supports those working with young people.
Resources cover the variety of subjects within youth work including child poverty, Maori youth, disability etc.
The research section includes:
Pilot of Te Tomokanga
A child and adolescent mental health service evaluation tool for an indigenous population was published.
National Strategy for Suicide Prevention 2012: Goals and Objectives for Action
This guide outlines a national strategy to guide suicide prevention actions.
A Framework of Outcome for Youth People
This Framework of Outcomes for Young People is designed to highlight the fundamental importance of social and emotional capabilities to the achievement of all other outcomes for all young people.
For more information go to their Resources page here