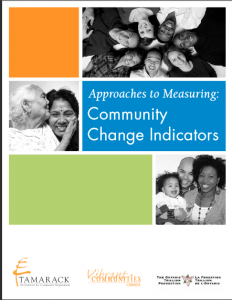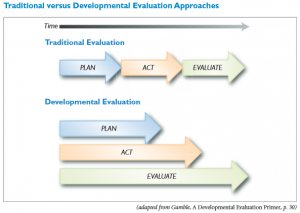 Measuring the change that we effect has been a challenge for the community sector.
Liz Weaver, who is presenting Community Research's first webinar, Collective Impact: Getting to Shared Measurement, on 18 February, has co-produced the paper Approaches to Measuring: Community Change Indicators.
Produced with Paul Born and Denise L. Whaley, this paper is a consolidation of the research and content of four papers, previously published by Tamarack – An Institute for Community Engagement. Those papers focused on measuring less poverty in communities, more vibrant communities, more collaboration and more citizen engagement.

This paper covers the following sections:
Approaches to measuring: Community Change Indicators
Less Poverty in Communities
More Vibrant Communities
More Community Engagement
More Collaboration in Communities
Conclusions
The sections discuss possible indicators of outcomes for each measure and provide comprehensive further reading.
Find the paper here.