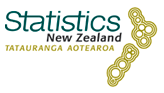 After every census since 1996, Statistics New Zealand has collated a Disability Survey. Its purpose is to inform government and organisations interested in the outcomes for disabled people.
The survey will be taken by 20,000 randomly selected people who completed the 2013 census. 200 residential facilities will also take part in the Disability Survey of Residential Facilities component.
The Disability Survey collects information on:
the number of disabled people living in New Zealand
the nature, duration, and cause of impairments
current and unmet needs for services and assistance
barriers that disabled people encounter in everyday life
employment, transport, education, accommodation, and special equipment.
The 2013 Disability Survey will run from July through to October 2013. First data from the survey is expected to be ready for release in mid-2014.
The last survey was completed in 2006. Highlights included:
In 2006, 82 percent of people with disability were adults living in households, 5 percent were adults living in residential facilities and 14 percent were children (under 15 years) living in households.
The percentage of people with disability increased with age, from 10 percent for children aged less than 15 years to 45 percent for adults aged 65 years and over.
An estimated 5 percent of children had special education needs and this was the most common disability type for children. Chronic conditions or health problems and psychiatric or psychological disabilities were the next most common disability types.
Conditions or health problems that existed at birth and disease or illness were the most common causes of disability for children.
The most common disability types for adults were physical and sensory disabilities.
Disease or illness, and accidents or injuries were the most common causes of disability for adults. The most common type of accident or injury causing disability was one that occurred at work.
Nearly all adults living in residential care facilities reported having a disability (99.7 percent) and most had multiple disabilities (94 percent) and high support needs (82 percent).
For more information, including a link to frequently asked questions, click here.
For the 2006 Disability Survey, click here.